PRIME BROKERAGE - FOR HEDGE FUNDS
Reach out to our Prime Services team: primeservices@invast.com.au
Invast Global is an award-winning multi-asset prime broker with offices around the globe. Established in Japan in 1960, our publicly listed Japanese parent company, Invast securities Co, has 60 years of trusted history as a securities brokerage. Our long Japanese heritage ensures we stay at the cutting edge of technology and best practice, while maintaining a strong culture embodying a dedication to service, diligence and innovation.
Key Features of our Offering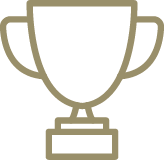 COMPREHENSIVE BORROW AVAILABILITY
MULTI-ASSET IN ONE ACCOUNT
In the current rapidly changing environment, many small, medium and emerging managers are being overlooked by the big Tier-1 bank Prime Brokers. Invast Global believes a healthy global hedge fund industry requires a new type of PB to service the up and coming managers – the titans of the future.
Invast Global is purpose-built to provide a high-quality alternative to the bank PBs.We are an alternative Prime Broker for alternative managers. We offer Enhanced Liquidity and Direct Market Access.
To complement our exchange-traded index and commodity offering, we aggregate liquidity from over a dozen specialist independent OTC liquidity providers. Such an arrangement allows for a wide variety of bespoke instruments and liquidity streams, to perfectly meet the unique needs of each client.
Interact directly with 30+ global exchanges via Direct Market Access CFDs. This synthetic DMA product allows our clients the ability to trade directly onto the underlying exchanges, benefitting from the resultant transparency and accountability, yet retaining the convenience, capital efficiency and cost-effectiveness of synthetic exposure.
Tier-1 Prime Broker Access
Get access to numerous Tier-1 Prime Brokers. Invast Global has direct Prime Broker relationships with Tier-1 investment banks including JPMorgan, Credit Suisse, Barclays and Deutsche Bank. Due to our strong Prime Broker relationships, our clients are able to benefit from superior access to exchange liquidity as well as OTC liquidity streams provided by more than 20 Bank, Non-Bank and ECN providers.
REDUCED OPERATIONAL COSTS
Outsourced Execution Services

ENHANCED EXECUTION EFFECTIVENESS & TRANSPARENCY
Outsourcing to Invast Global includes all the functions of an in-house dealing desk, with superior capabilities and expertise under a cost-effective arrangement. Clients gain access to our execution expertise as well as our established network of counterparties, providing for optimal liquidity sourcing and best execution with minimal market impact – 24 hours a day – across all asset classes.


PROPRIETARY TRADING TOOLS

ONLINE PORTAL FOR CONVENIENCE
Reporting and Back Office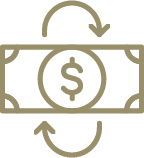 We understand that the operational and reporting requirements of each client are unique. We have invested heavily into developing a proprietary back office and reporting software to allow us to be flexible and responsive to your needs. Invast Global offers a full suite of middle and back office reporting services designed to meet the unique needs of small/medium managers. We liaise directly with our client's to efficiently manage the account reporting process, account management and reporting obligations. We work closely with your back office, administrator and custodian to ensure a seamless and cooperative service.
TRANSACTION COSTS ANALYSIS

COORDINATION WITH YOUR ADMINISTRATOR OR CUSTODIAN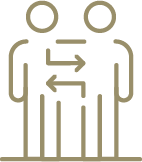 LOWER BACK-OFFICE COSTS PER TRANSACTION
Invast Global - A Culture of Innovation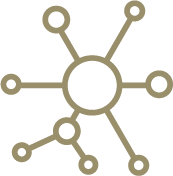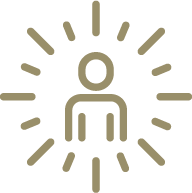 Platforms and API Connectivity
Invast Global provides state-of-the-art multi-asset trading platforms, including Flextrade, MAXXtrader, IRESS, MT4 and MT5. We also offer FIX and REST API solutions, to allow our clients to connect a proprietary or 3rdparty GUI. Our API solutions also support a wide range of algorithmic/automated trading strategies.
Innovation is not limited to technology and we deliberately take an innovative approach to all aspects of our offering. Our Client on-boarding and Optimisation team is our biggest internal department. This team guides the on-boarding journey to ensure we understand the client's unique requirements and get the client live with as little fuss as possible.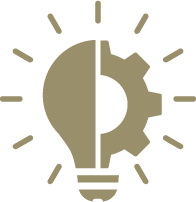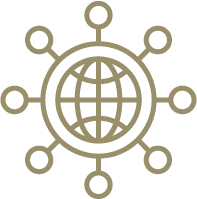 With servers across the globe (proprietary servers in NY4, LD4 and TY3 complement the EMS/ OMS servers of our executing brokers), we offer unprecedented flexibility and reliability, culminating in ultra-low latency access to exchanges and OTC liquidity.
Having a parent company with 60 years of Japanese corporate history means being at the vanguard of technological innovation is one of our inherent strengths.
"Invast Global offers a single, cross-collateralised account allowing our clients synthetic, leveraged access to 30+ Global equities and futures exchanges via Direct Market Access, as well as aggregated liquidity streams from bank and non-bank market-makers, covering hundreds of Global OTC instruments"
- James Alexander, Chief Commercial Officer

Offering 30+ Global Market Exchanges
AME – NYSE American
AMS – NYSE Euronex – Amsterdam
ARC – NYSE Arca Options
ASX – Australian Securities Exchange
AXW – Australian Securities Exchange (Warrants)
BKK – Stock Exchange of Thailand
BRU – NYSE Euronex – Belgium
DUB – Irish Stock Exchange
ETR – Deutsche Börse Xetra Core
HEL – Helsinki Stock Exchange
HKE – Hong Kong Stock Exchange
IDX – Indonesia Stock Exchange
KLS – Bursa Malaysia Derivatives Berhad
LIS – Euronext Lisbon
LSE – London Stock Exchange
MAD – Bolas Y Mercados Espanoles
MTA – Borsa Italiana
NAS – Nasdaq Stock Exchange
NYS – New York Stock Exchange
NZ – New Zealand Stock Exchange
OSL – Oslo Bors
PAR – NYSE Euronex (Paris)
PHS – Philippines Stock Exchange
SGX – Singapore Stock Exchange
SHE – Shenzhen Stock Exchange
SHG – Shanghai Stock Exchange
STO – Nasdaq OMX (Nordic Stockholm)
SWX – SIX Swiss Exchange
TKS – Tokyo Stock Exchange
TSX – Toronto Stock Exchange
Sydney Office
Level 27, Aurora Place,
88 Phillip Street
Sydney NSW 2000
Australia
Tokyo Office
NBF Toranomon Building,
1-6-21, Nishishinbashi,
Minato-ku, Tokyo,
Japan 105-0003
"Invast Global" is a registered trading name of "Invast Financial Services Pty Ltd". Invast Financial Services Pty Ltd (ABN 48 162 400 035) has an Australian Financial Services Licence (AFSL) issued by the Australian Securities and Investments Commission (AFSL No. 438283) which authorises it to carry on a financial services business in Australia. The information contained in this website is of a general nature only. The information does not constitute advice or a recommendation to act upon the information or an offer and does not take into account your personal circumstances, financial situation or needs. You are strongly recommended to seek professional advice before opening an account with us. Trading in FX and derivatives carries significant risks and it is not suitable for all investors. You may incur a loss that is substantially greater than the amount you invested. Please read our Financial Services Guide, Product Disclosure Statement, FX & CFD Terms & Conditions, Risk Disclosure and other disclosure documents on this website. You do not own, or have any interest in, the underlying asset. Fees, charges, brokerage and commissions apply, refer to our Fee Schedule for further details. We do not provide advice or recommend the acquisition or disposal of a CFD, and the products and services are provided on an execution only basis. We do not provide managed discretionary account services. Invast Financial Services does not accept applications from residents of Japan or the U.S. and does not directly solicit business in Japan or the U.S. This website is intended for persons located within Australia only and is not directed at any person in countries or jurisdictions where the offer of such financial products is not permitted or is unlawful.
© 2020 Invast Global All Rights Reserved